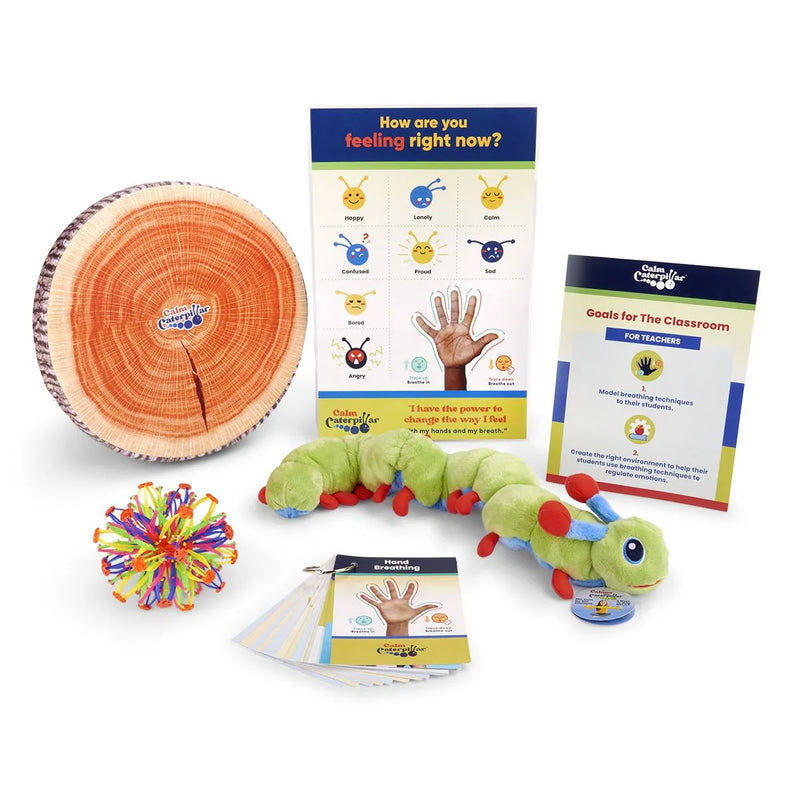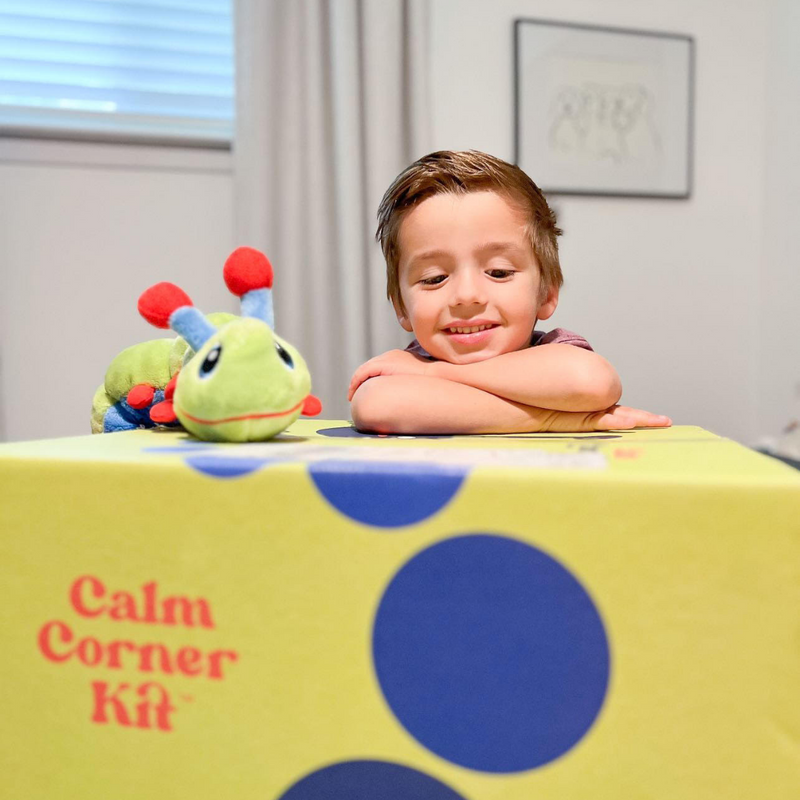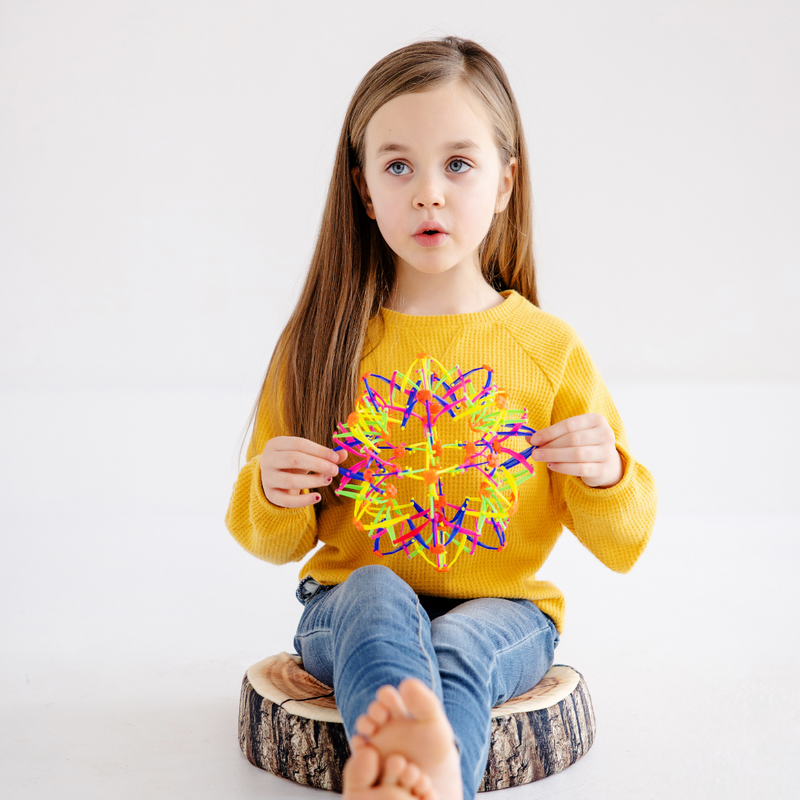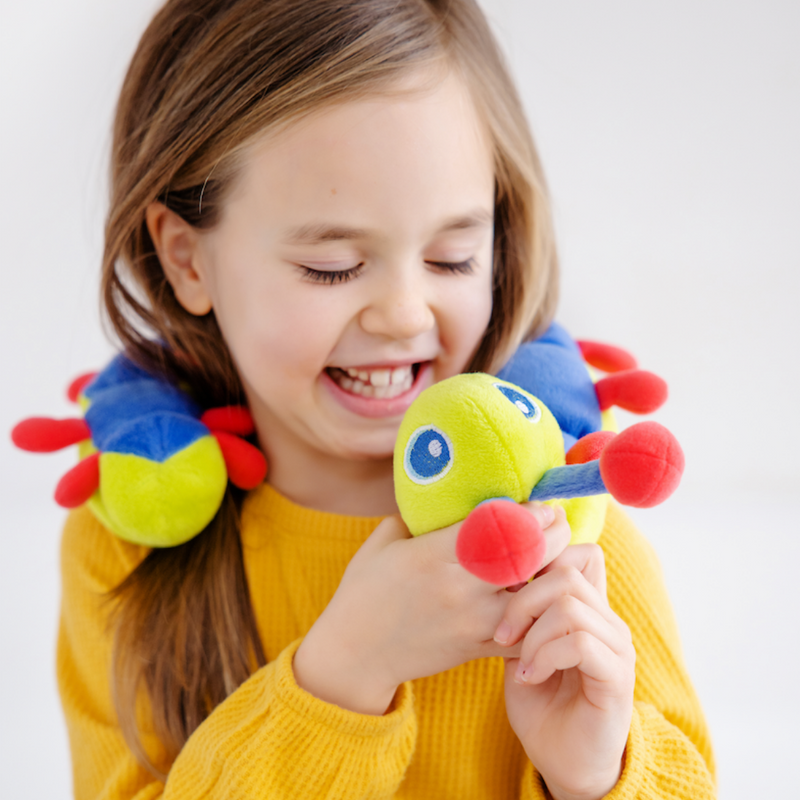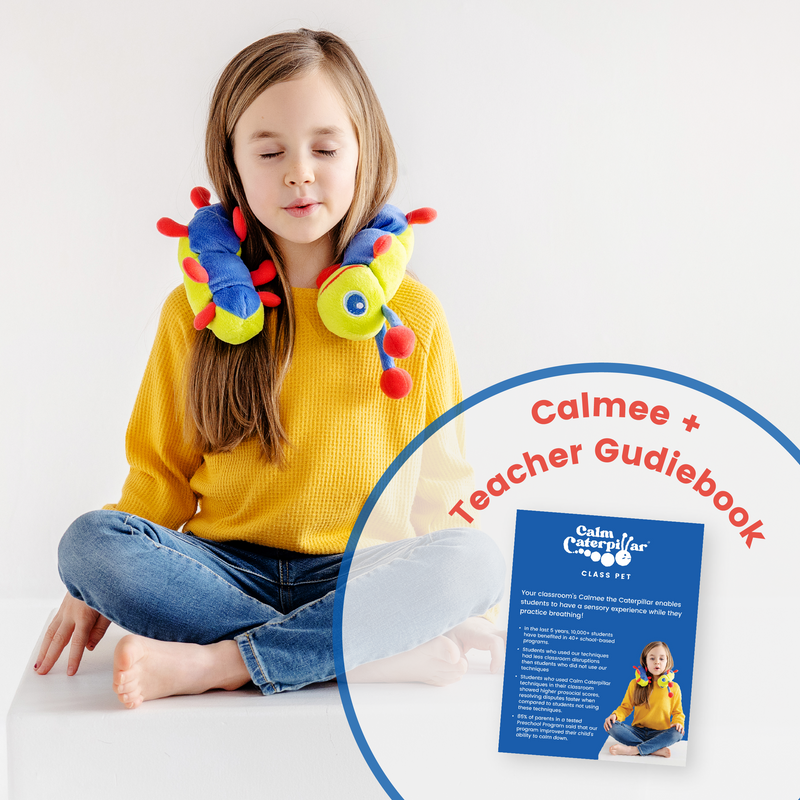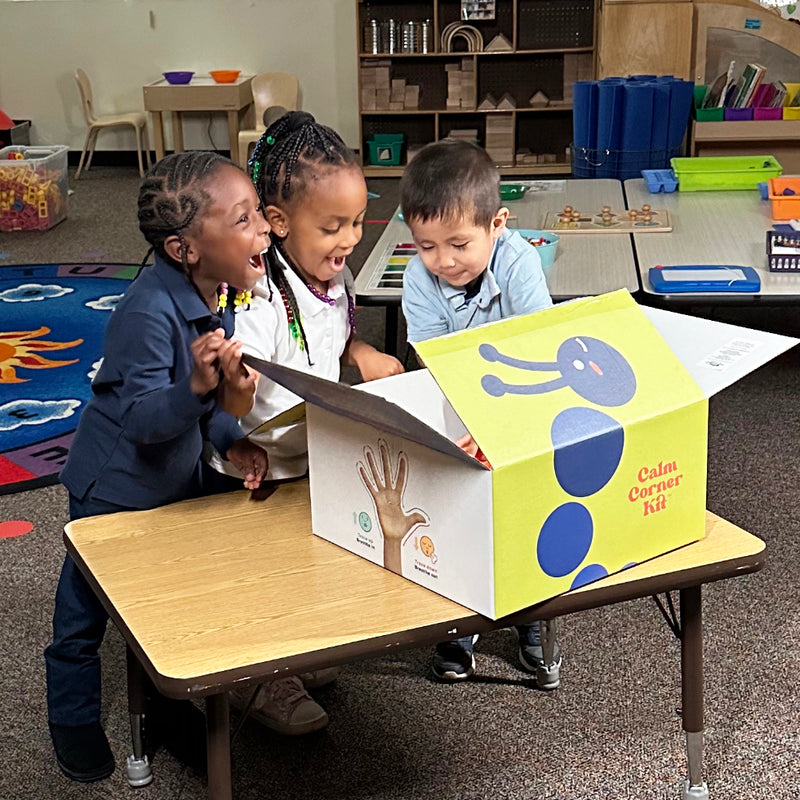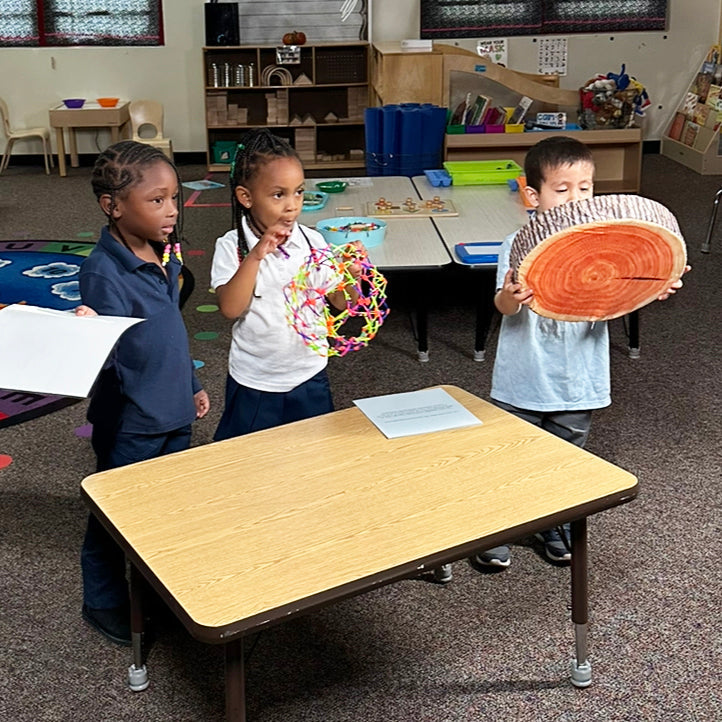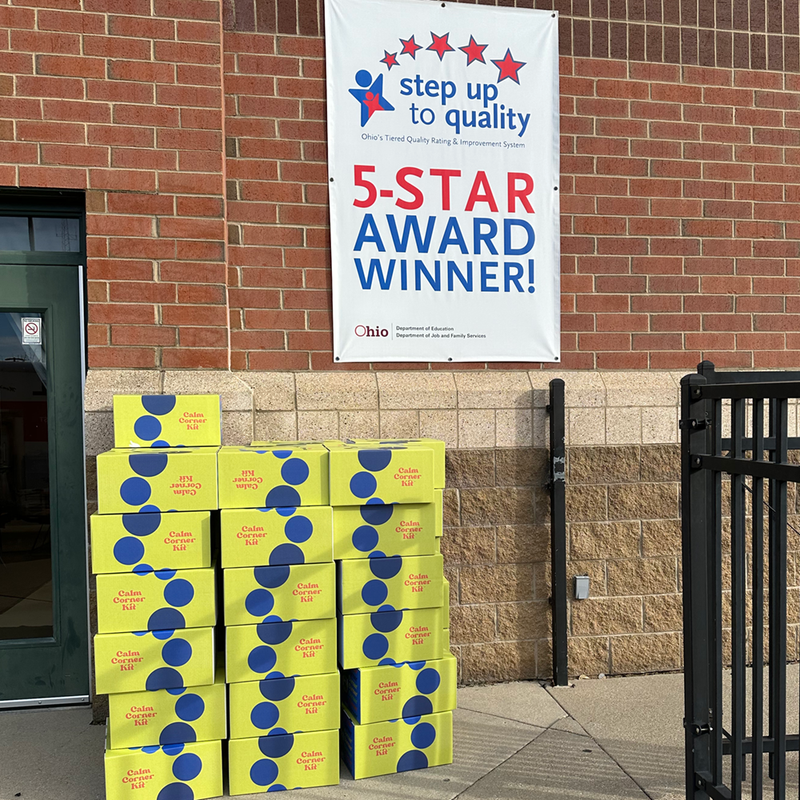 Calmee's Classroom Calm Corner Kit
These educational and practical tools play an essential role in building an environment that promotes calm behavior. Students will love the fun breathing ball and tree stump sitting cushion
 

with the added benefit of Calmee the Class Pet!
What is Calmee's Classroom Calm Corner Kit for Teachers?
Create a calmer environment at school with our Calm Corner Kit, which is used by our diverse array of partners, from Cincinnati Public Schools to North College Hill City Schools.
A "calm corner" is a designated space where students can go to relax when experiencing difficult emotions, such as anger or frustration. Having a physical area to process emotions can be one of the keys to consistently practicing mindfulness.
There is more to creating a calm environment than adding a sitting cushion, which is why we offer classes that detail our mindfulness techniques that have been successful for over 10,000 children across public schools.
The teacher guide is centered around three main concepts:
Evidence-based breathing techniques
Why breathing + mindfulness matters
How to model the behavior
What does the kit include?
Teacher Guide
Calmee the Caterpillar
Class Journal
Tree stump sitting cushion
Expandable breathing ball
Hand-breathing + Emotions poster
Our hand-breathing poster also serves as an easy visual reminder for a breathing technique that students of all ages and abilities can understand.
We also encourage adding any additional decorations to your calm corner to make it even more fun!
Our instagram
Join our online community