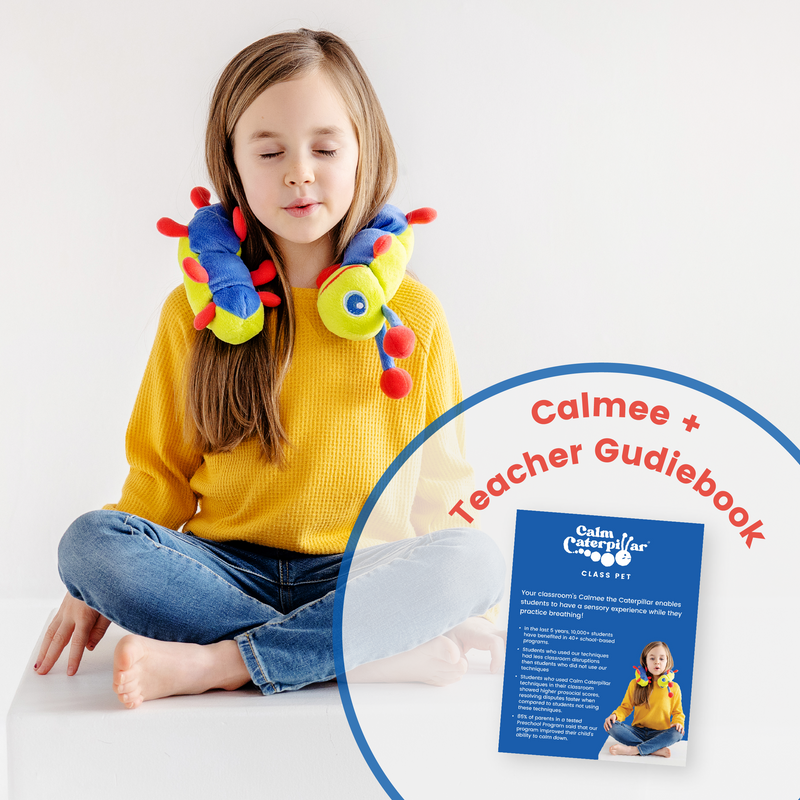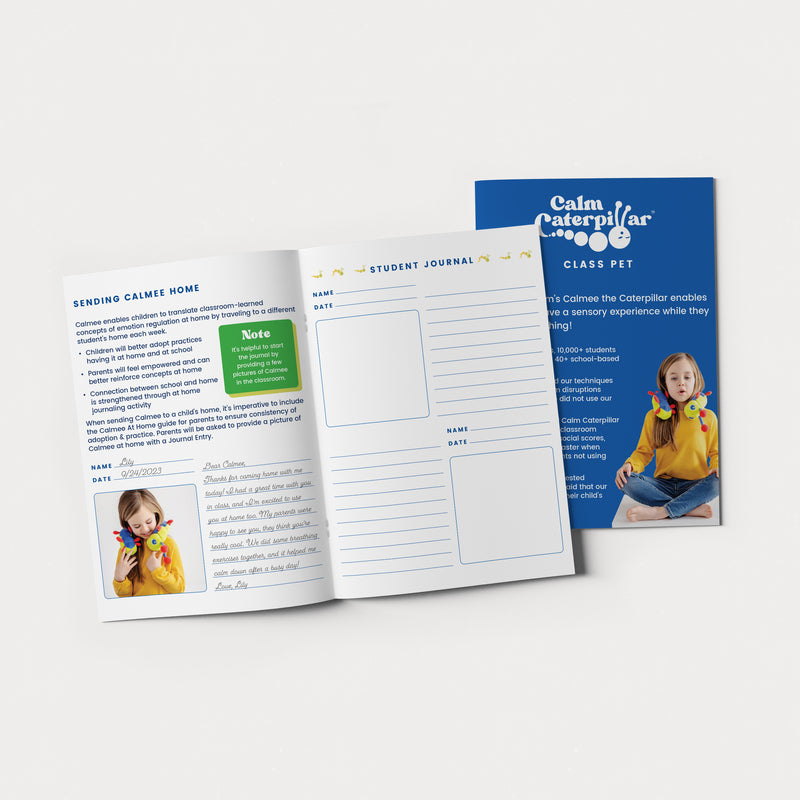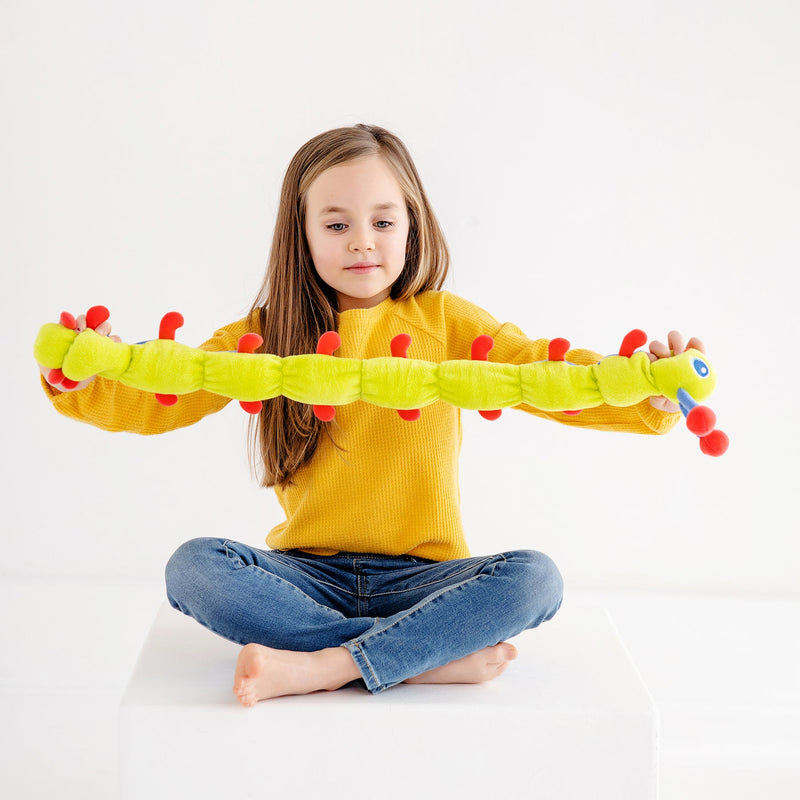 Calmee Class Pet (Calmee + Teacher Guide/Journal)
Meet Calmee the Caterpillar, the adorable and ultra huggable stuffed animal designed to be the perfect class pet! Not only is Calmee a delightful addition to any learning environment, but it also has a special mission: to teach students valuable deep breathing techniques to regulate their emotions and promote a calm, focused, and stress-free atmosphere.
Calmee at School
Evidence based and School-tested with 10,000+ students - teaching mindfulness and emotional regulation has never been so engaging and fun! With Calmee by their side, students will learn to how manage their emotions effectively, creating a harmonious and productive classroom experience for children and teachers alike. Whether it's an interpersonal conflict, a challenging assignment, or when emotions run high, Calmee provides the gentle guidance that every child needs.
Calmee at Home
Calmee's influence doesn't stop at school. Each week, this endearing caterpillar will accompany one lucky student to their home, fostering a stronger connection between the classroom and family life. At home, Calmee continues its important role by helping children carry the knowledge of deep breathing and emotional awareness beyond the school walls.
Class Journal
To make the experience even more memorable, Calmee the Caterpillar comes with a specially designed journal. This journal is the perfect platform for students to share their exciting adventures and experiences with Calmee, as well as their personal journey of learning and growth. Parents and teachers will gain invaluable insights into their child's emotional development, and students will take pride in documenting their progress with their cherished caterpillar companion.
This purchase comes with:
Calmee the Caterpillar
Teacher Implementation Guide/Calmee Class Journal
Key Features:
Mindful Breathing Guide: Calmee includes a step-by-step guide for teachers to instruct on deep breathing techniques, making it simple and enjoyable for students to practice mindfulness.
Soft and Cuddly: Crafted with the finest materials and machine washable (air dry), Calmee is ultra-soft and cuddly, making it the ultimate comfort buddy for children.
Home-to-School Connection: By spending time at students' homes, Calmee fosters a stronger bond between families and the classroom community.
Adventure Journal: The included journal encourages students to share their experiences and emotions, promoting self-expression and reflection.
Calm students leads to Calm Classrooms, add Calmee the Caterpillar to your classroom and witness the positive impact it has on your students' emotional well-being and academic performance.
Our instagram
Join our online community