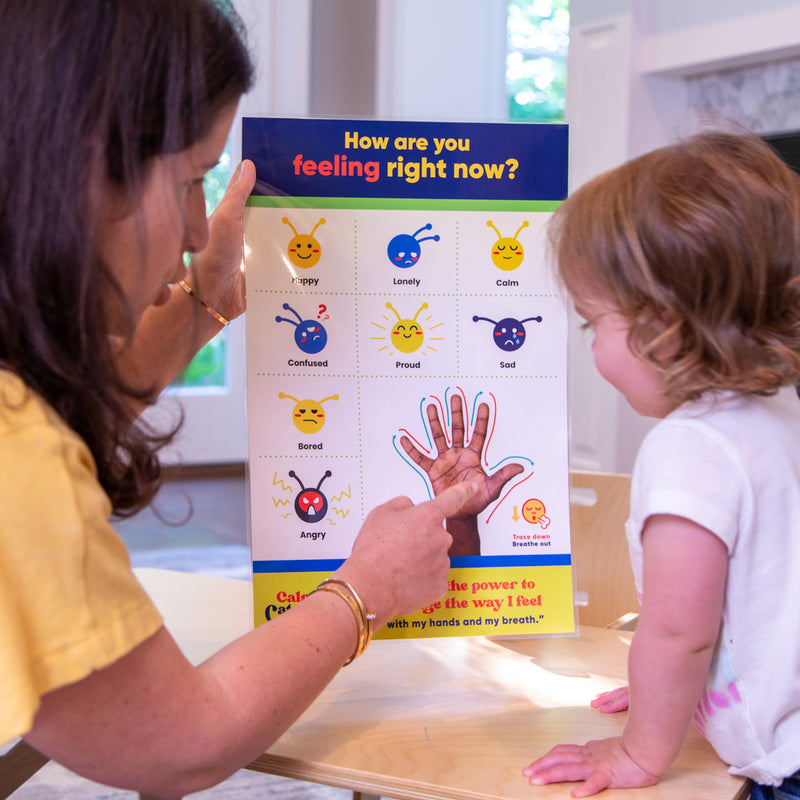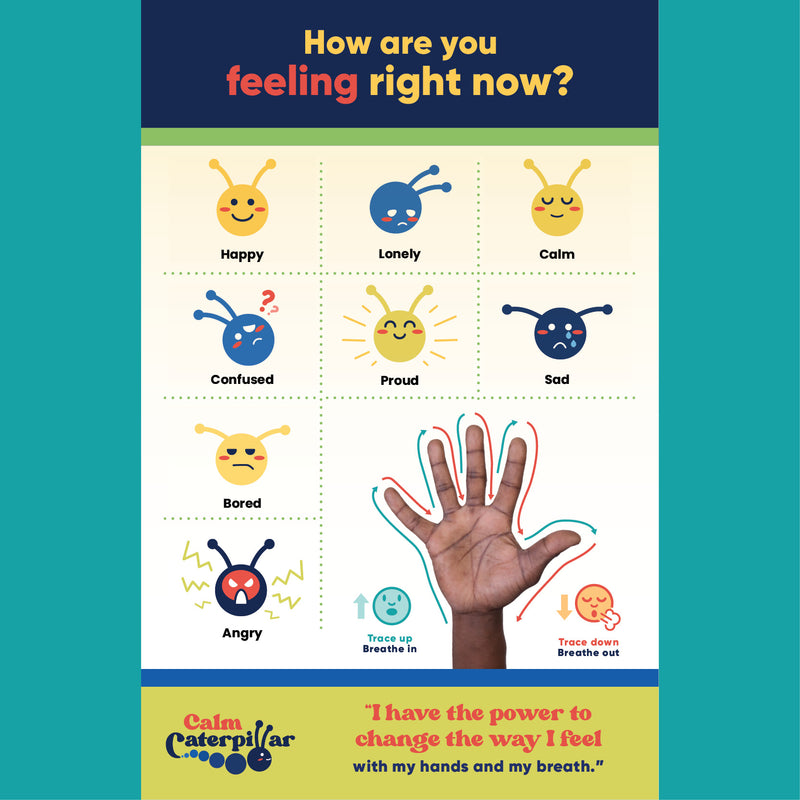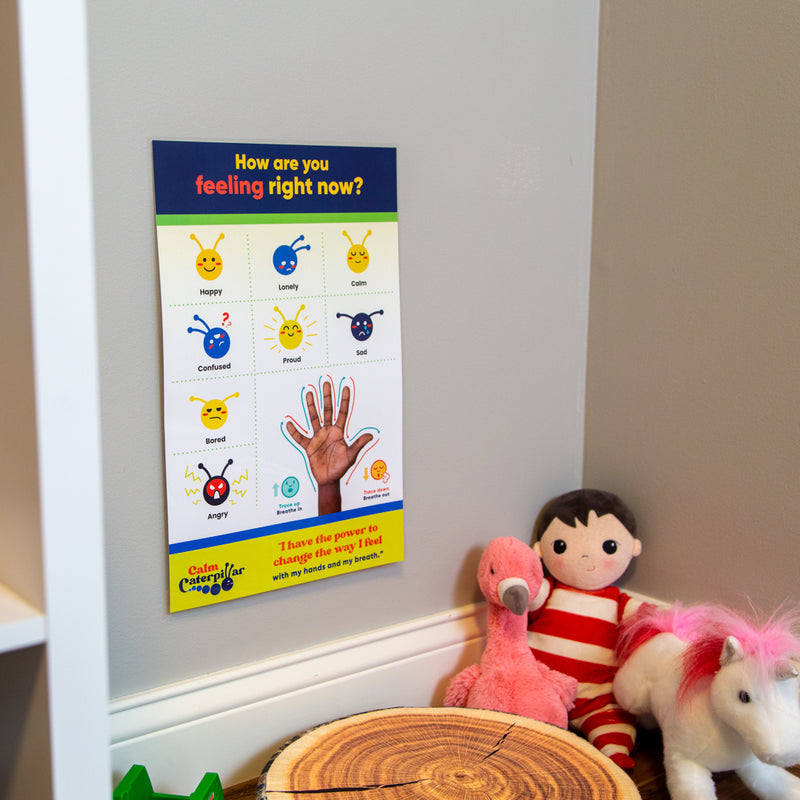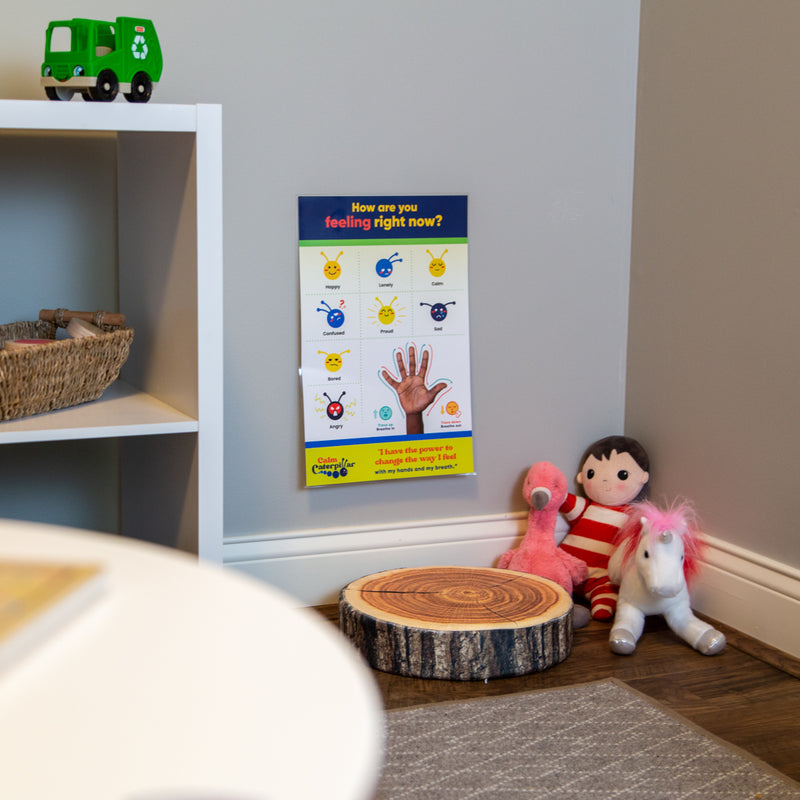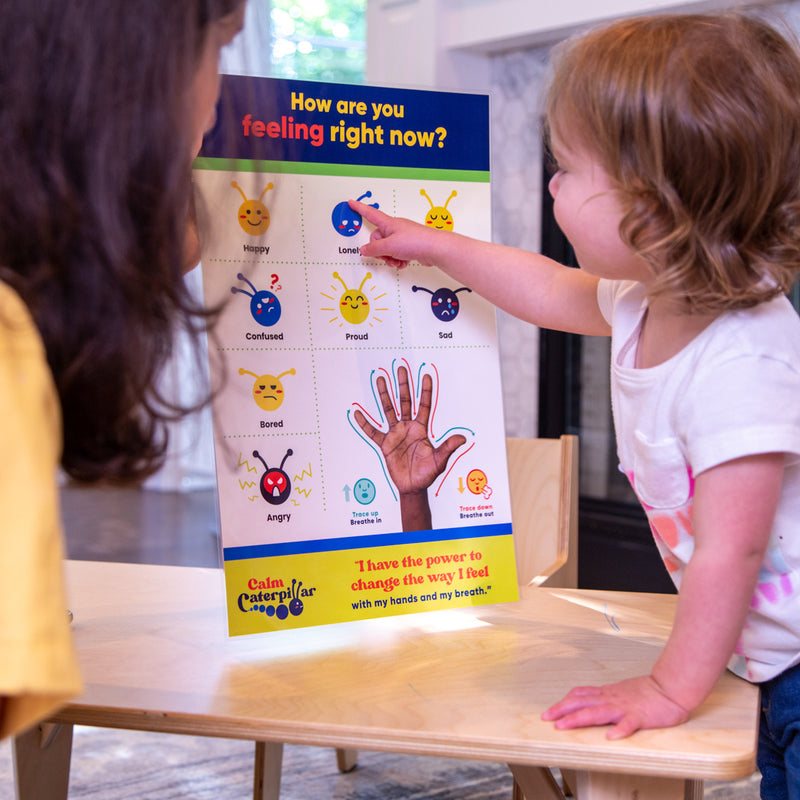 Calm Caterpillar Feelings & Emotions Chart For Kids & Toddlers
The Calm Caterpillar Feelings & Emotions Chart is a great addition to a calm corner, as it helps kids and toddlers identify feelings and emotions that can then be easily shared with a trusted adult.
What is the Feelings Poster?
Benefits of feelings charts for kids
Teaches them emotions and feelings
Gives them the language to communicate their feelings
Helps them to recognize the feelings of others
Creates a calmer environment
Creating a calmer environment at home is a major key to helping children regulate their emotions. So is giving your children a designated area in your home to make their own peaceful space, allowing them a chance to regain their composure.
A Feelings Chart also helps adults to understand their kids' emotions and respond to their needs. Emotions can be particularly hard for kids to talk about, so a Feelings Chart offers a helpful guide to let them know how they feel and identify emotions in others around them so they can show signs of empathy.
Emotion identification is just one aspect of The Calm Caterpillar Program, which has been successfully implemented by our partners, from Cincinnati Public Schools to Ronald McDonald House Charities, to help thousands of children achieve a greater emotional life.
How to Use
Simply hang the Feelings Chart on the wall in your kids' calm space or bedroom so they are encouraged to use it. Using a Feelings Chart For Kids is great practice in teaching them about emotions, what triggers them and how they can manage their emotions next time.
Who is this for?
This product is designed for children 2+.
For more great mindfulness products that create a calmer home or school environment, check out our products page.
Our instagram
Join our online community