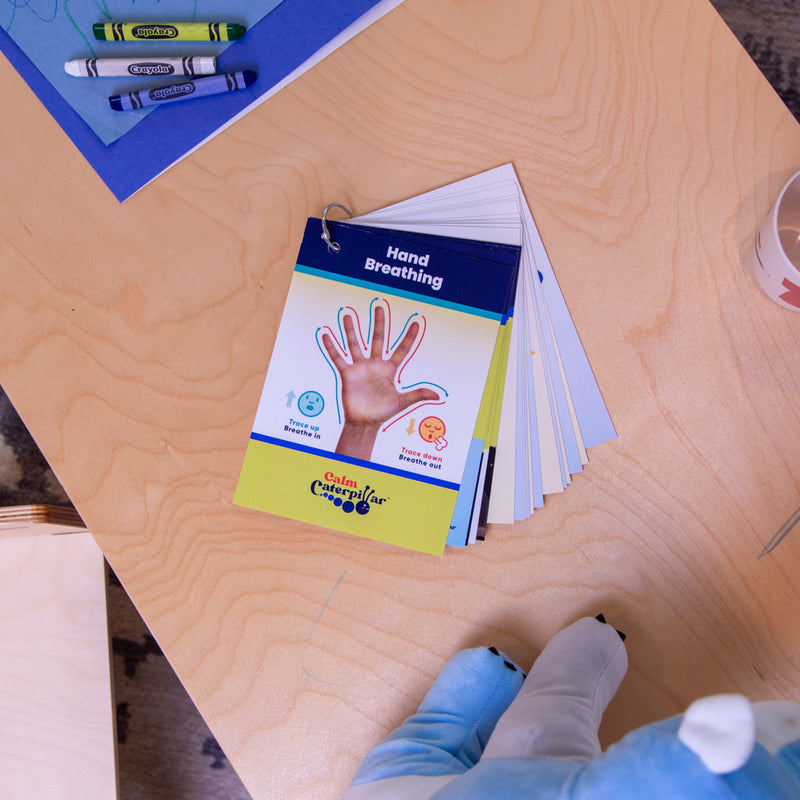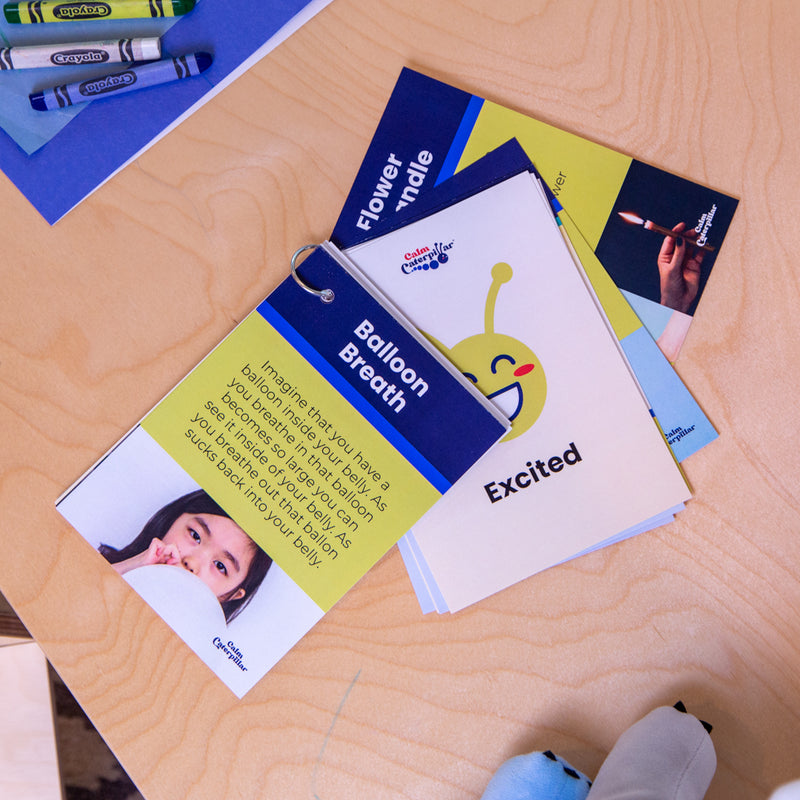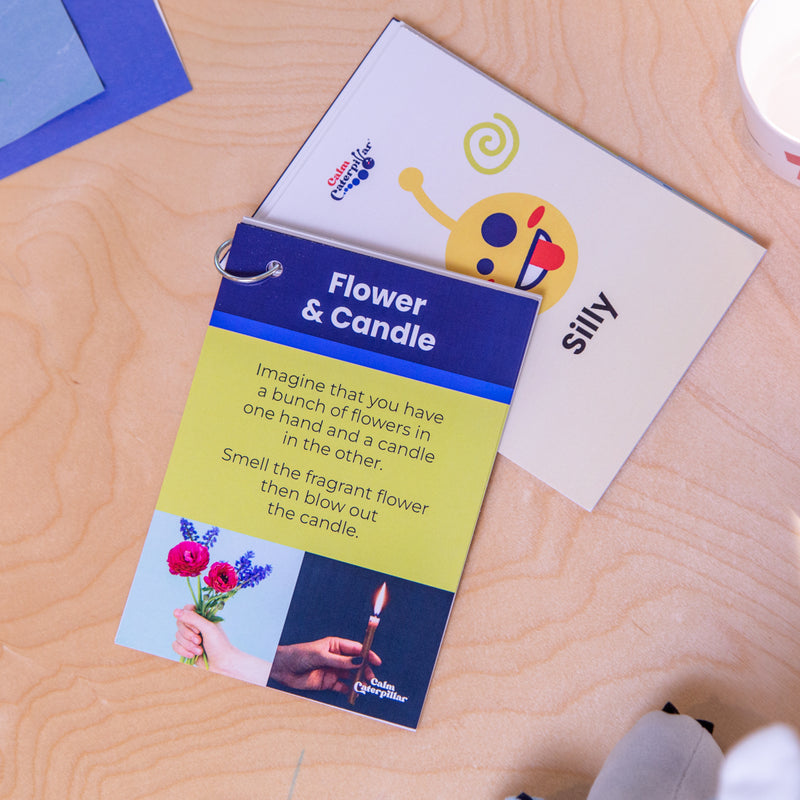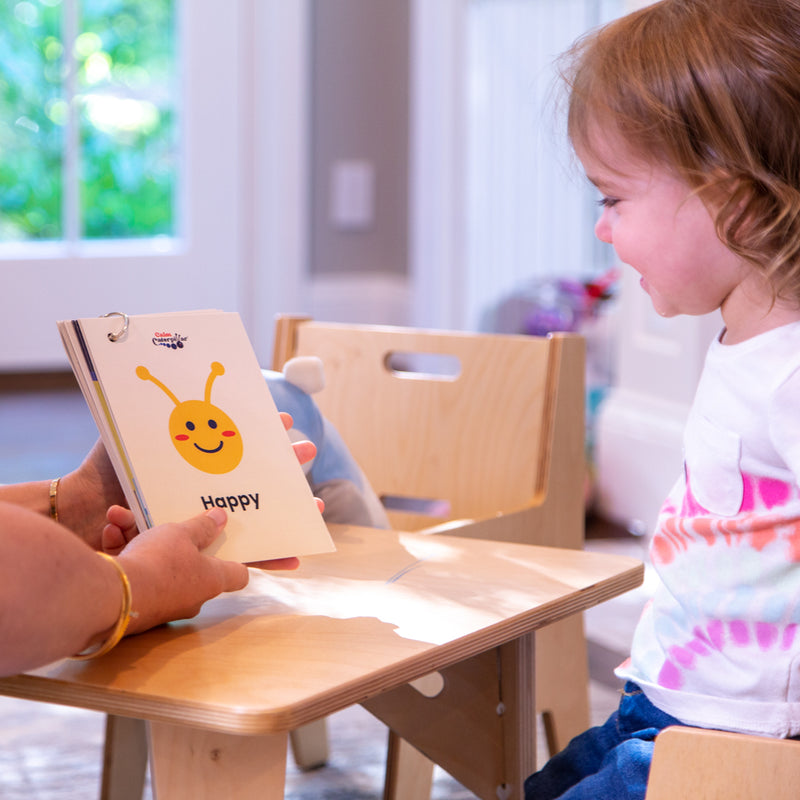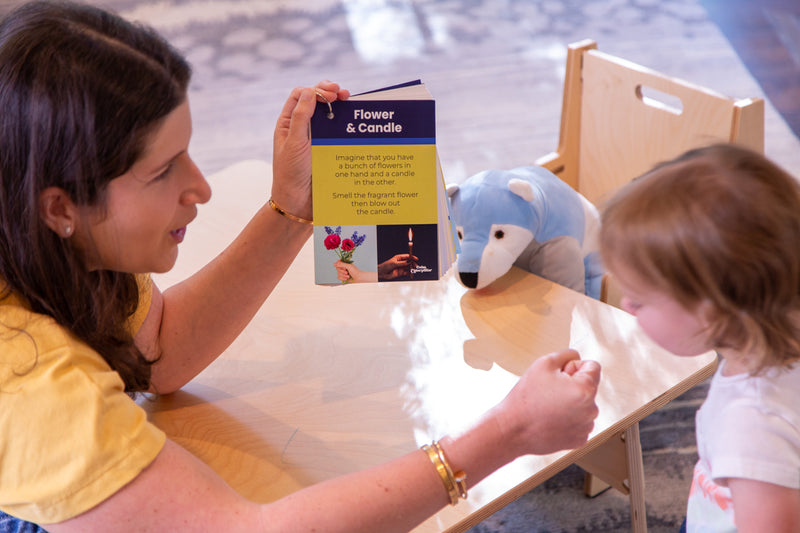 Feelings & Emotions Flashcards For Kids
Portable and universally-understandable, our feelings & emotions flashcards offer kids the keys to mindfulness, all in one place. They are easy to bring with you on the go or leave in your calm corner for easy reference.

What are the Feelings Flashcards for Kids?
We all need help labeling our feelings and emotions. These easy-to-hold and vibrant Feeling flashcards help your kids identify their feelings and pick from 5 different breathing techniques.
Additionally, flashcards help kids find ways to calm down through the use of labeling emotions and breathing techniques, which we teach in The Calm Caterpillar Parent Class.
Benefits of Feelings Flashcards for Kids
Teaches key coping skills
Improves expression of emotions
Helps them to keep calm
Helps them identify how they feel
Emotion identification is just one aspect of The Calm Caterpillar Program, which has been successfully adopted by our partners, like Cincinnati Public Schools and Ronald McDonald House Charities, to help thousands of children achieve a greater emotional life.
Buy our readily printed flashcards today and teach your kids how to express their emotions in a positive way. Flashcards are an important mindfulness activity and they are specially designed to help your kids communicate their feelings more effectively.
Our instagram
Join our online community