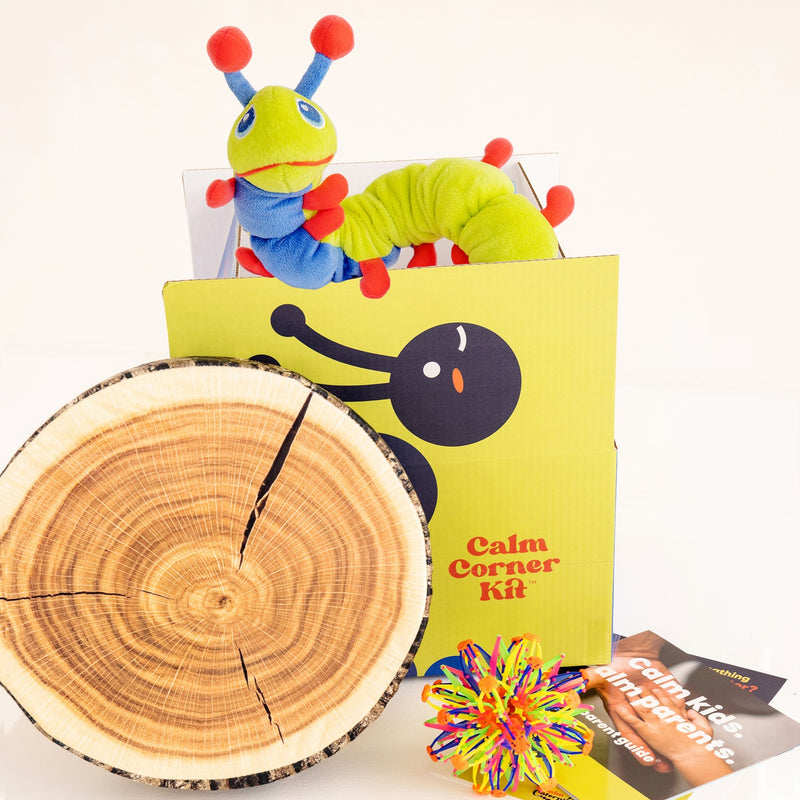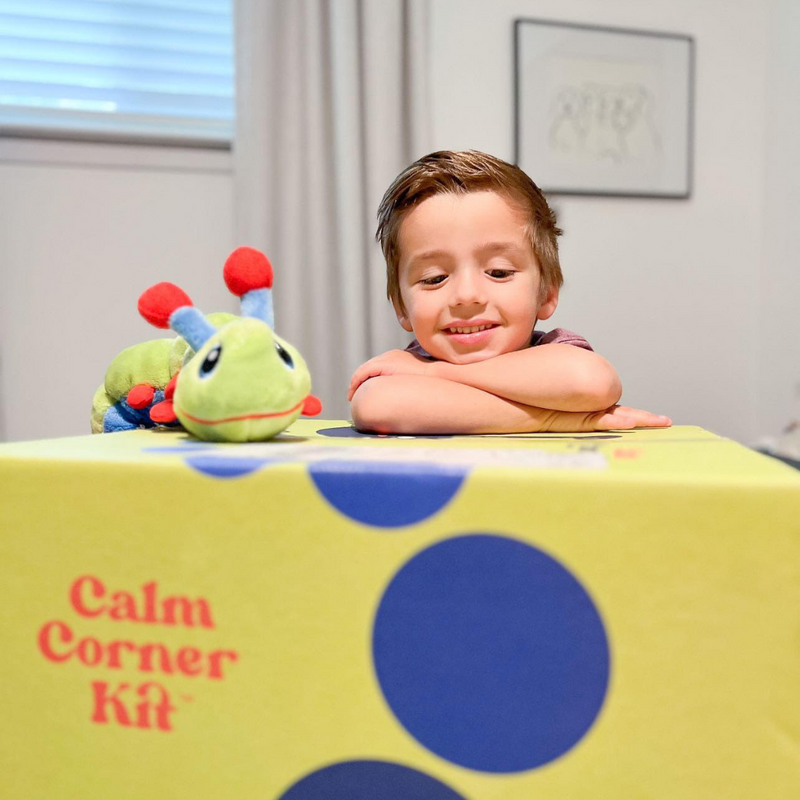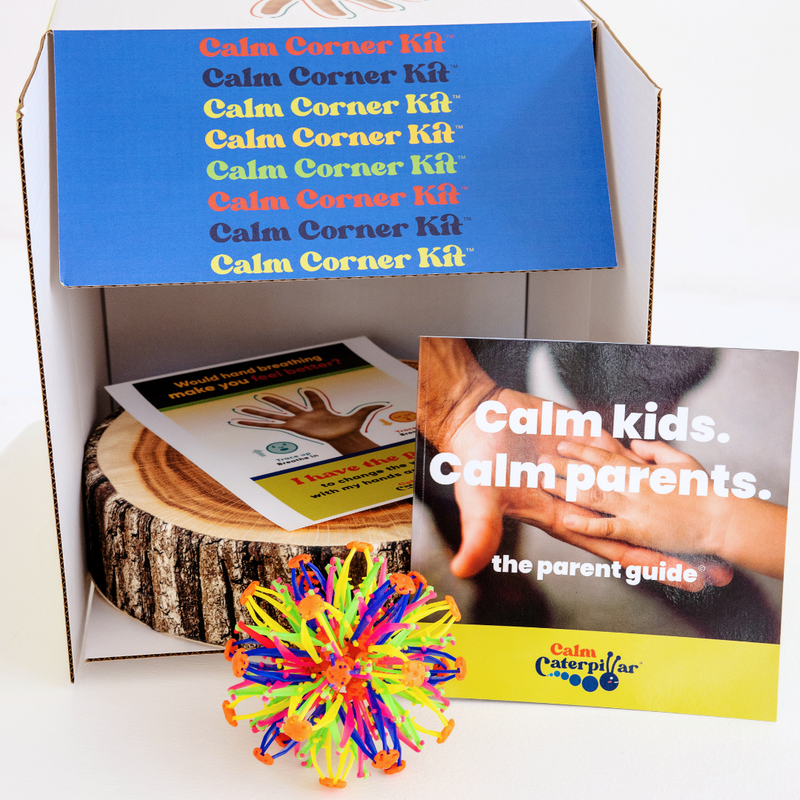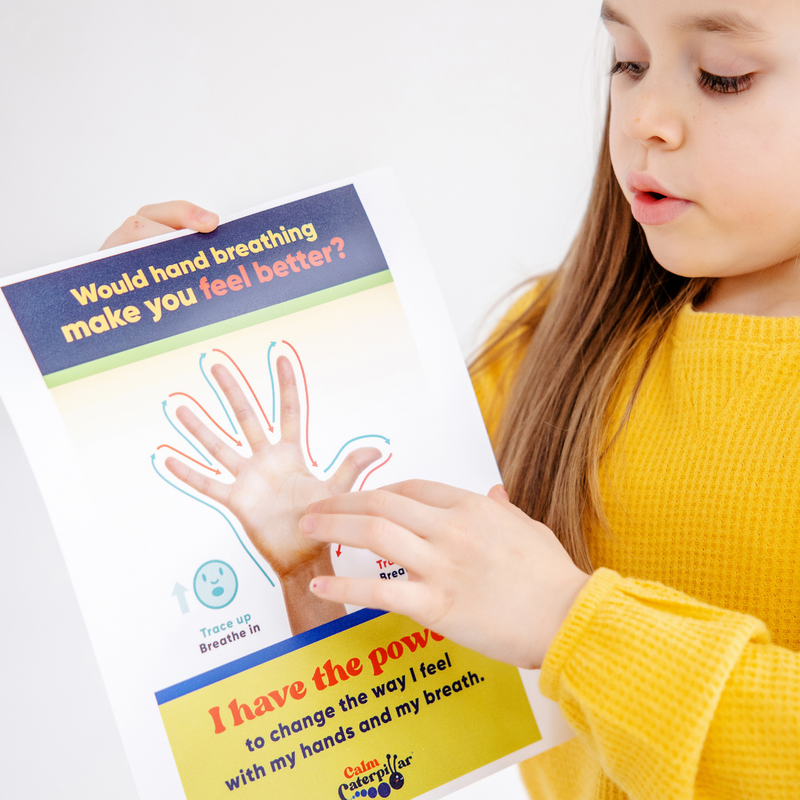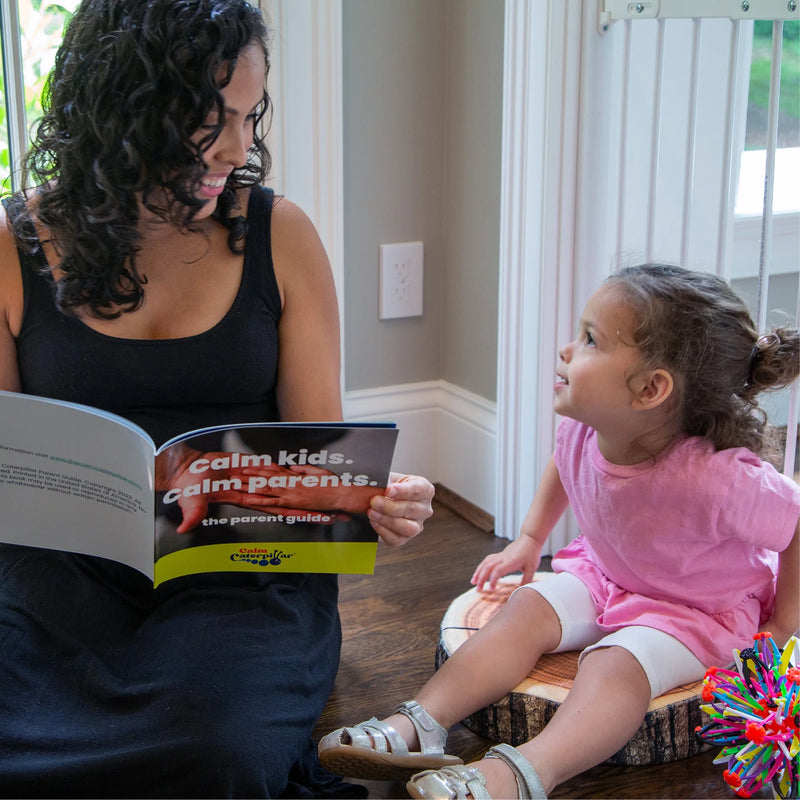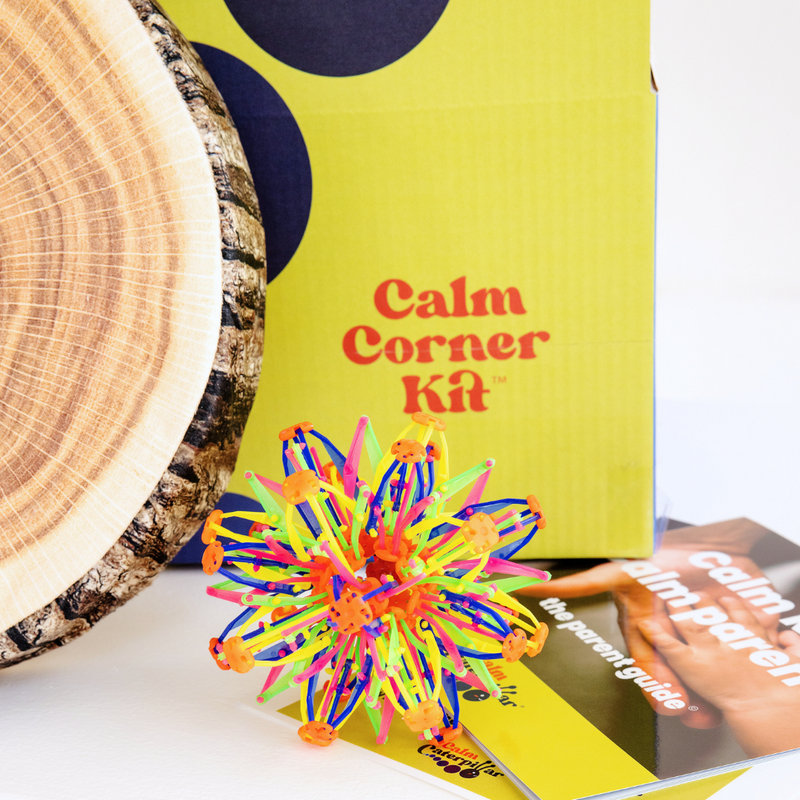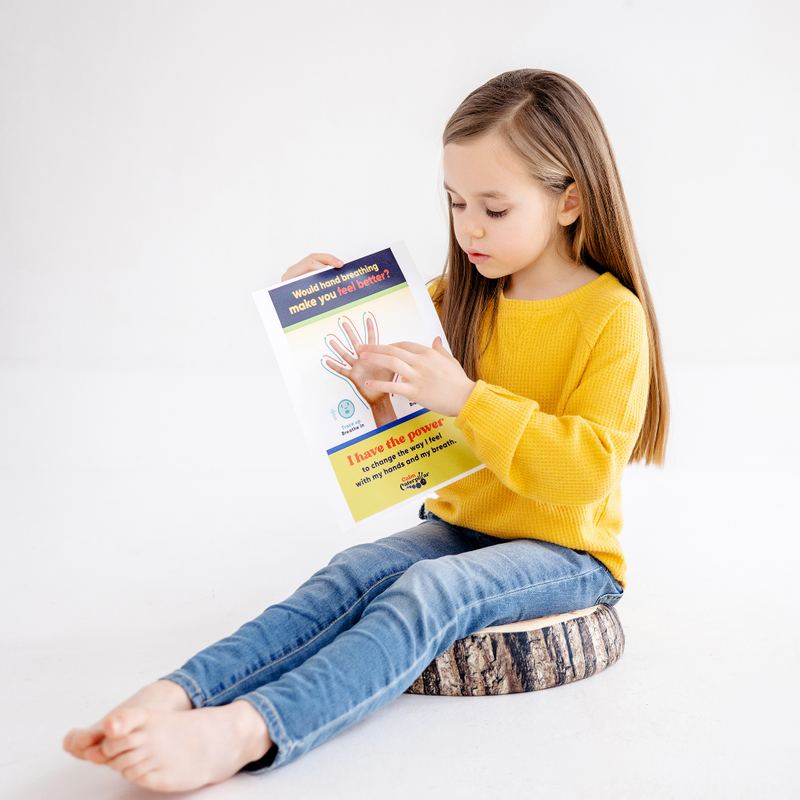 Calmee's Calm Corner Kit Promotion
Introducing Calmee's Calm Corner Kit!
Empower your child's emotional growth and well-being with the Complete Calm Corner Kit including Calmee the Caterpillar! With Calmee the Caterpillar and an array of evidence based tools, you'll create a safe and comfortable environment for your child to explore, relax, and thrive in their journey of regulating their emotions.
What is Calmee's Calm Corner Kit?
Calmee's Calm Corner Kit includes all the tools and resources you need to teach your child emotional and social learning skills that will benefit them for the rest of their lives!
Calmee's Calm Corner Kit provides both parents and kids with tools and training materials to manage big emotions. This kit includes a plush toy, breathing ball, guided breathing exercises, and access to our parenting course.
Reasons to Buy
The Calm Corner Kit is already helping children everyday through our education partners such as Cincinnati Public Schools and North College Hill City Schools.
Created by our founder Sarah Habib who has extensive experience in teaching mindfulness to kids of all ages and backgrounds.
Used by over 10,000 students across the USA.
These techniques used in this program have been proven to work. A study found that "students receiving the program were rated with fewer conduct problems and improved social competence and prosocial behavior over time relative to control students."
Hear From our Happy Calm Corner Kit Customers:
"Calm Caterpillar has been absolutely instrumental in helping our daughter learn how to control and recognize her feelings."
"I really like using the Calm Caterpillar techniques because they help my child take control of monitoring and regulating their own emotions."
What's included in Calmee's Calm Corner Kit?
Here's what's included:
Calmee the Caterpillar ($39.99 Value)
Calmee the Caterpillar is more than just a plush toy; it's a big tool for big feelings. With three essential functions, Calmee is here to guide your child in using their breath to transform their emotional state.
The Calm Caterpillar Parent Class ($50 Value)
Unlock lifetime access to our exclusive Calm Caterpillar class. This comprehensive course equips both you and your child with invaluable breathing techniques that promote mindfulness and emotional well-being. Learn at your own pace through engaging and interactive video lessons.
Tree Stump Sitting Cushion ($20 Value)
Our Tree Stump Sitting Cushion is a cozy, supportive accessory designed for your child's comfort during their calming moments. By associating this cushion with positive emotions, your child will naturally gravitate toward their special calming spot.
Expandable Breathing Ball ($8 Value)
The Expandable Breathing Ball is a fascinating tool that mimics the natural rhythm of the human breath. It expands and contracts, just like our lungs. By synchronizing their breathing with this mesmerizing ball, children learn to control their breath, a crucial aspect of managing stress and emotions.
Hand-Breathing Poster ($20 Value)
Our hand-breathing poster is a visual guide that reinforces the breathing techniques integral to our program. It serves as a constant reminder, helping kids effectively manage stress and improve concentration through controlled breathing.
The Parent Field Guide ($50 Value)
As a parent, you play a crucial role in demonstrating and applying these calming techniques. The Parent Field Guide is your quick-reference resource, ensuring you have the right tools and know-how to assist your child effectively. It's your go-to handbook for nurturing your child's emotional well-being.
Our instagram
Join our online community