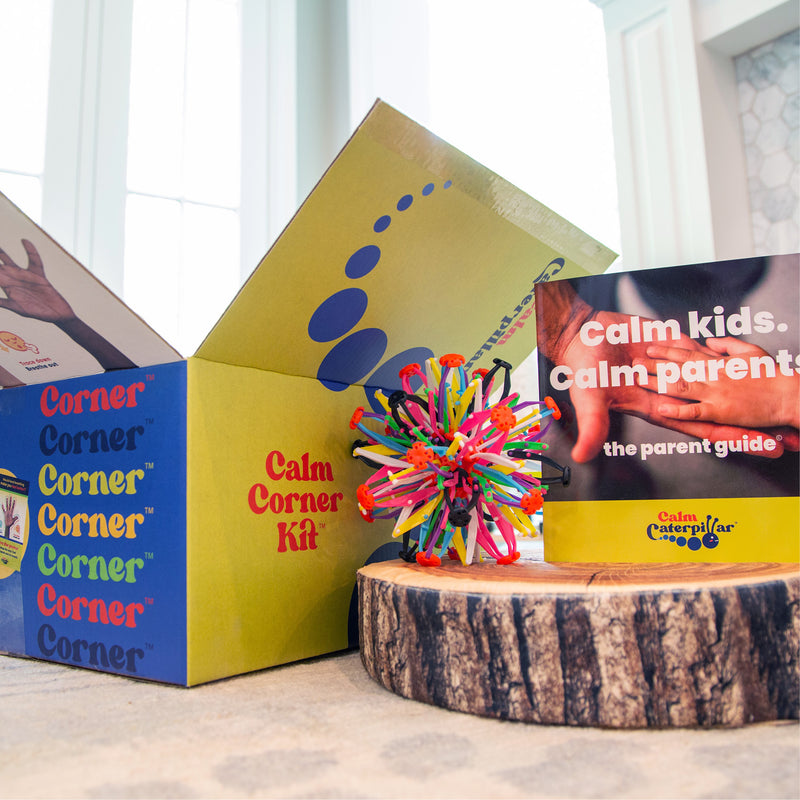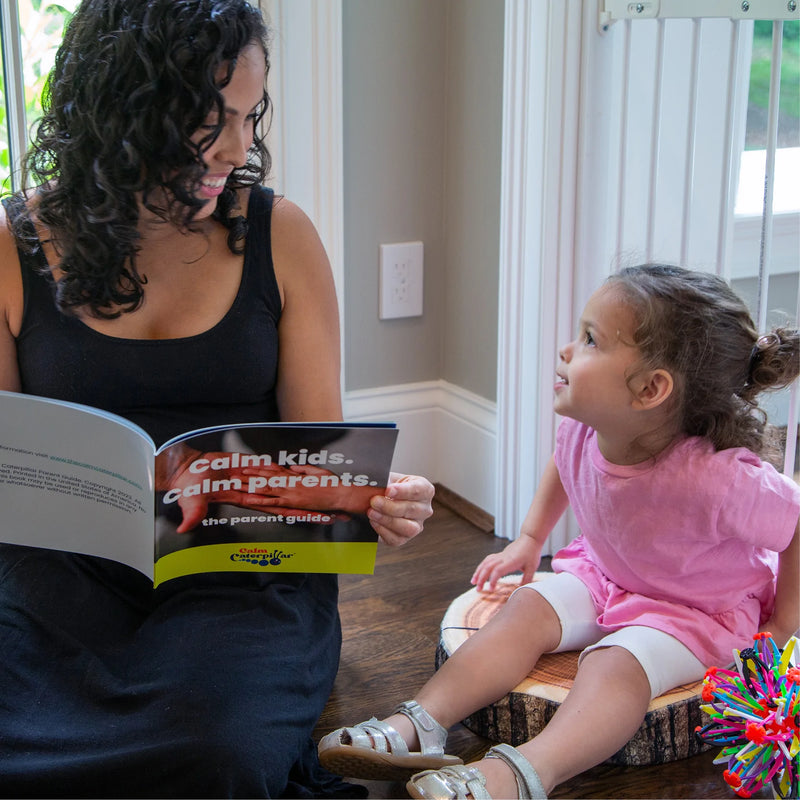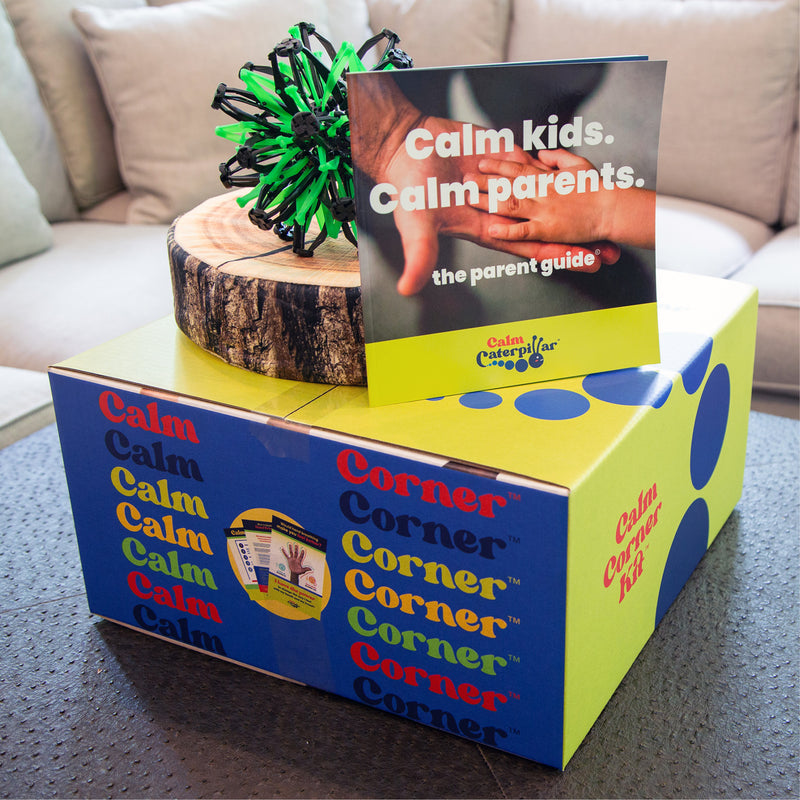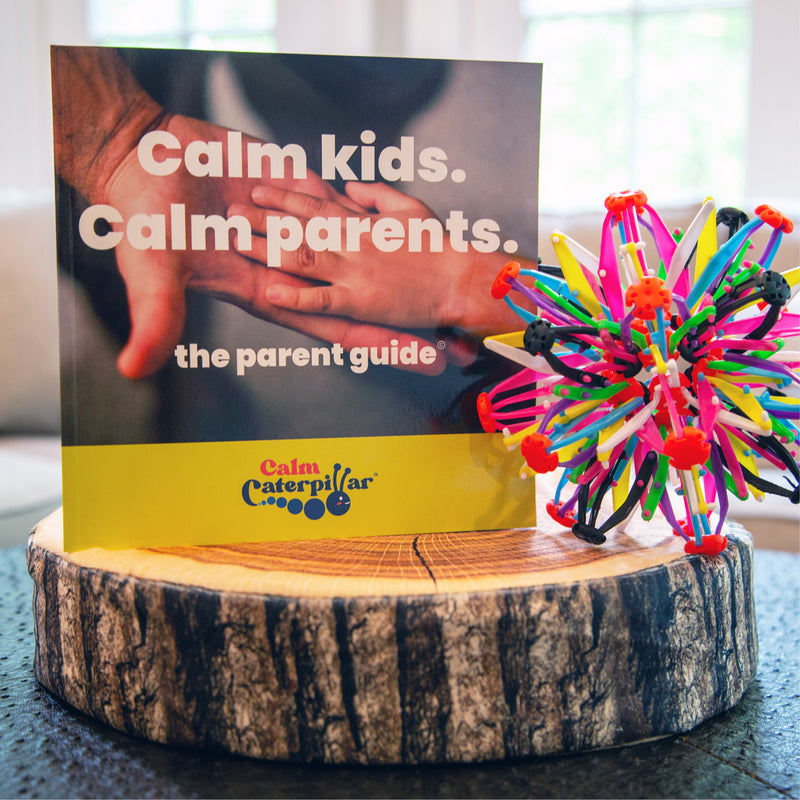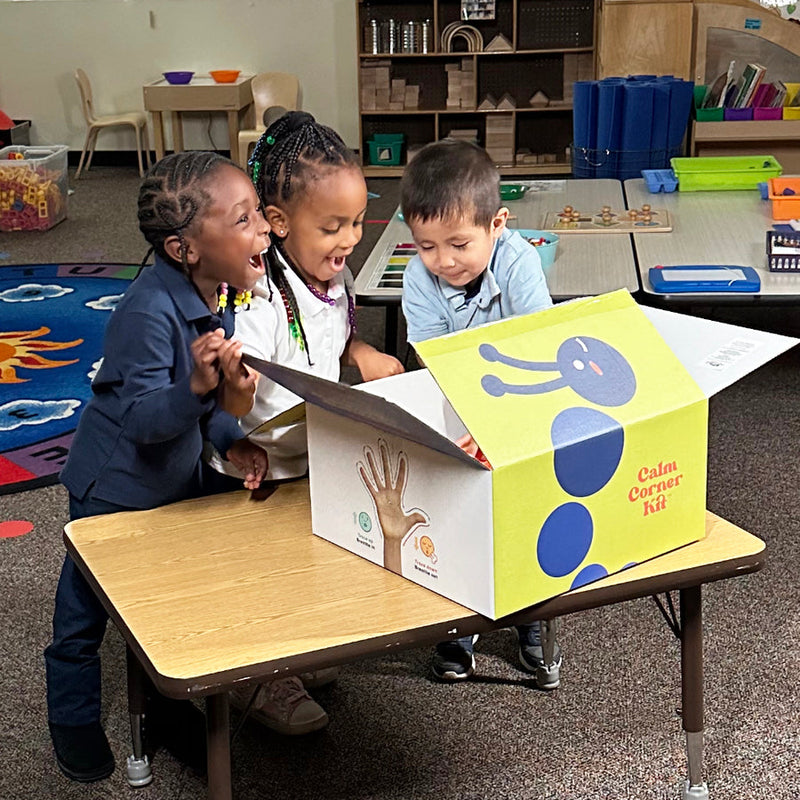 The Calm Corner Kit - Tools For Calming Down Kids
The Calm Corner Kit is a revolutionary set of tools that have been proven to help children understand and manage difficult emotions such as anger and frustration.
The kit includes everything you need to create a designated space in your home where children can go to 'calm down' when overwhelmed by negative feelings such as anger and anxiety, or even when too excited.
What is the Calm Corner Kit?
Create a calm space in your home to help both kids and parents relax.
Teach your children emotional and social learning skills that will benefit them for the rest of their lives. A set of products and techniques proven to create a calmer, happier home.
Save 32% by purchasing the kit (total value $148)
The Calm Corner Kit provides parents and kids with the tools they need to manage difficult emotions in a fun and relaxing way, that leads to a calmer and happier home.
Hear From our Happy Calm Corner Kit Customers:
"Calm Caterpillar has been absolutely instrumental in helping our daughter learn how to control and recognise her feelings."
"I really like using the Calm Caterpillar techniques because they help my child take control of monitoring and regulating their own emotions."
Reasons to buy
The Calm Corner Kit is already helping children everyday through our education partners such as Cincinnati Public Schools and North College Hill City Schools.

Created by our founder Sarah Habib who has extensive experience in teaching mindfulness to kids of all ages and backgrounds.

Used by over 10,000 students across the USA.

These techniques used in this program have been proven to work. A study found that "students receiving the program were rated with fewer conduct problems and improved social competence and prosocial behavior over time relative to control students."
What do you get in the kit?
The Calm Caterpillar Parent Class
($50 value)

Gain lifetime access to our Calm Caterpillar class that teaches our breathing techniques that help both your kids and you achieve mindfulness. Learn in your own time through fun and interactive videos.

Tree Stump Sitting Cushion
($20 value)

A comfy cushion for your child to use when calming down. This is an important part of the calming process as your child will learn to associate the Tree Stump cushion with positive feelings and emotions.

Expandable Breathing Ball
($8 value)

A breathing ball is like a Hoberman Sphere that expands and contracts, just like our lungs inflate and deflate. By aligning the rhythm of breathing to the expansion and contraction of the breathing ball, children learn how to control their breathing which is a crucial part of stress management.

Hand-Breathing Poster
($20 value)

A visual guide that reminds kids how to apply the breathing techniques which the program is based on. This is an important part of lowering stress and improving concentration.

The Parent Field Guide
($50 value) As a parent, you need to apply and demonstrate the correct techniques to help your child understand these techniques. The parent field guide is an easy-access reference point to remind yourself of how to apply these calming methods.
Our instagram
Join our online community